Welcome to the Barony of Eplaheimr. Medieval History come to life in the Midlands and South of Ireland.
---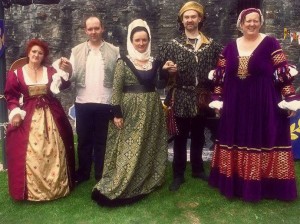 Medieval History come to life!
Welcome to the Barony of Eplaheimr, where Viking raiders or Renaissance Inventors or early Irish scribes can all meet, recreate their everyday lives and still getting to hang out with Normans or Tudors, or any of the many rich and varied cultures up til 1600. We welcome anyone with an interest in the Medieval, especially those people living in the Midlands and South of the Republic of Ireland.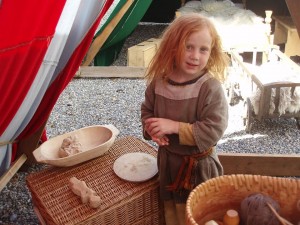 Want to experience the Middle Ages …?
Ever wondered what life was like in the Middle Ages? Fancied trying your hand at spinning, calligraphy, illumination, metalcrafts or brewing? Mused what medieval food was like? In the SCA we can help you find out! We work with many medieval arts, crafts & sciences, regularly cook and brew to medieval recipes and, best of all, organise events to do all of these things for weekends at a time.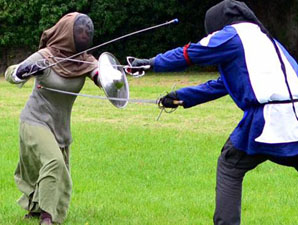 … or try your hand at Medieval combat?
If you have an interest in learning fighting skills as they were practiced in the medieval period our Knight marshal is the person to contact. Did you know medieval fencing styles are not the same as modern Olympic style fencing? We have archery days and there are archery classes in the College of Kingeslake (TUS Athlone campus) during term time.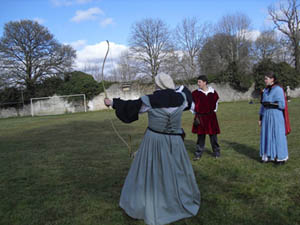 Join us at our next event!
The best way to find out about us is to come along to an event, this gives you a great overall feel for the kinds of things we do. if you just want to come along and try something out but are anxious about what you'll need, don't worry! We organise loaner garb and equipment – please get in contact with our seneschal if you'd like to give it a go, or the person organising the particular event you fancy attending.  We are all here to help and welcome you to the group! Check out the events section for more information.