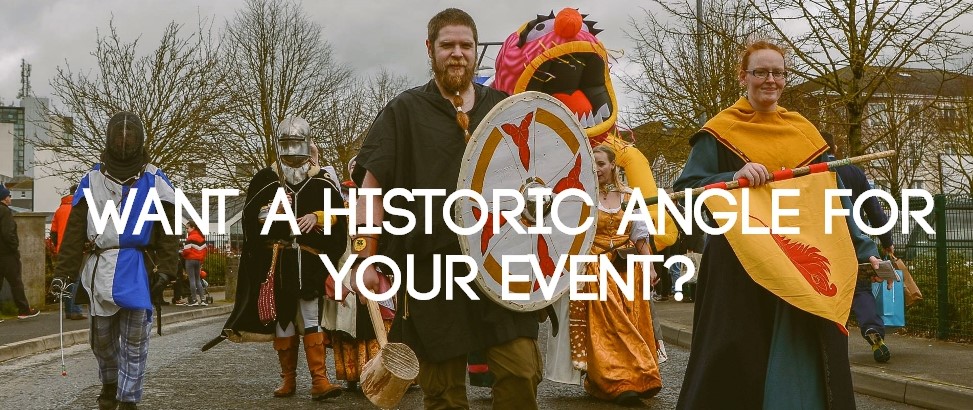 We are a worldwide group of History Enthusiasts that research our own particular interests and historical eras, the crafts and combat and many other aspects of how people lived pre-1600CE.  We also enjoy showing off what we do.
We have participated in Fairs, Parades and Festivals, dressed up and demonstrating our skills.
We are a teaching and display group, but are not actors.  We are happy to set up our tables full of historically researched projects our members have made, dressed in historical garb that we have made ourselves and talk to everyone, demonstrate different methods of combat, both armoured and Steel Weapons, as well as dancing from back then.  We also use these opportunities to welcome anyone who might be interested in participating in our hobby.
Our type of participation and what we can offer depends on who of our members is available at any given time, which is why we are not professional entertainers and do not have an established "show".  We work with organisations to find a fun deliverable format and our fee for this goes towards our organisation, not the members, to help fund our activities.
Our charges start from a flat rate of €300 for a Half Day.
We have worked with Athlone Castle for quite a few years now.  We have also taken part in the St. Nicholas's Cathedral Annual summer Medieval Fair since it's inception and have worked with Claregalway Castle, Portumna Castle, Roscrea Castle and Loughrea Walled Towns Medieval Fair among many others.
We have our own insurance coverage.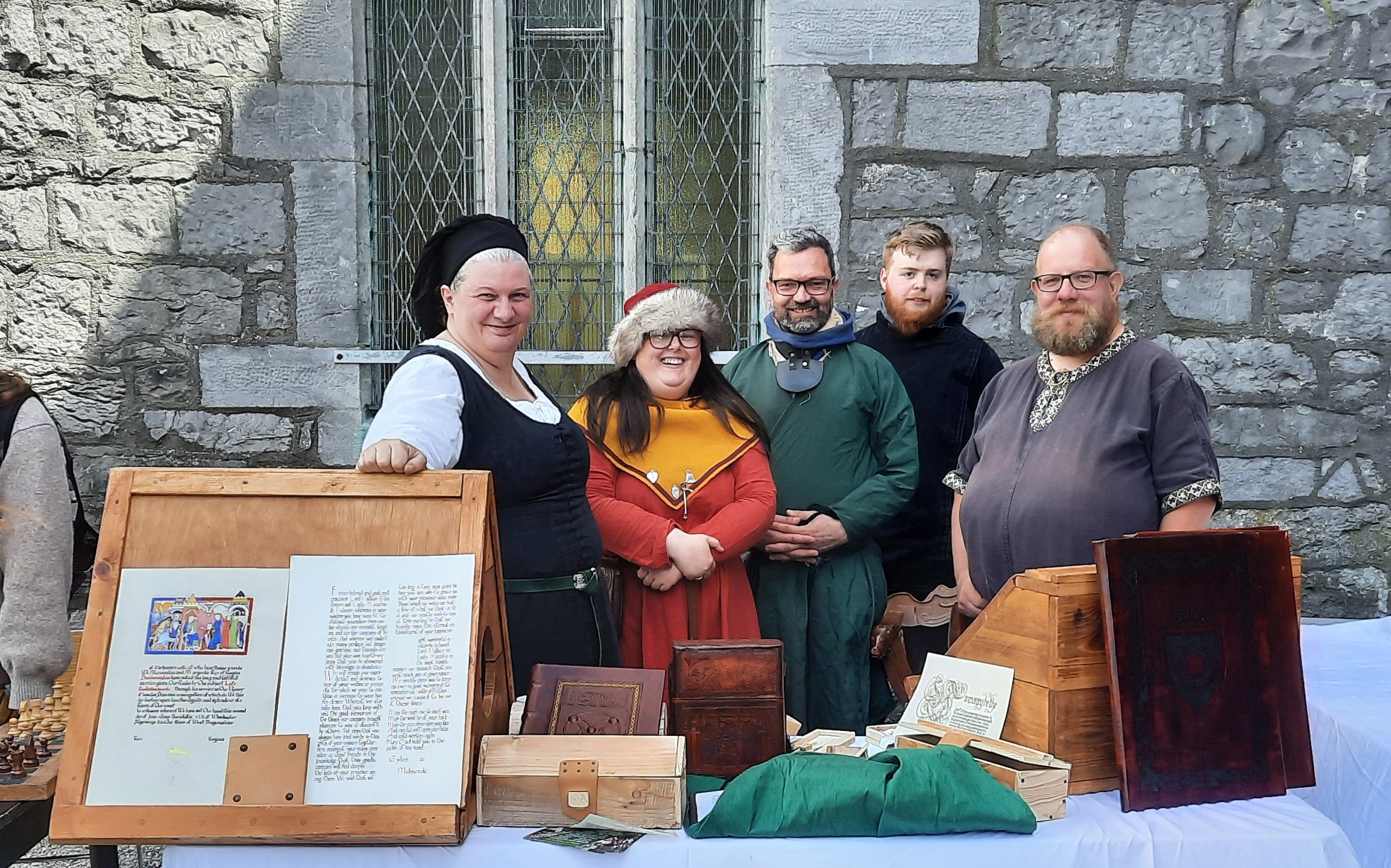 St. Nicholas's Medieval Fair, Galway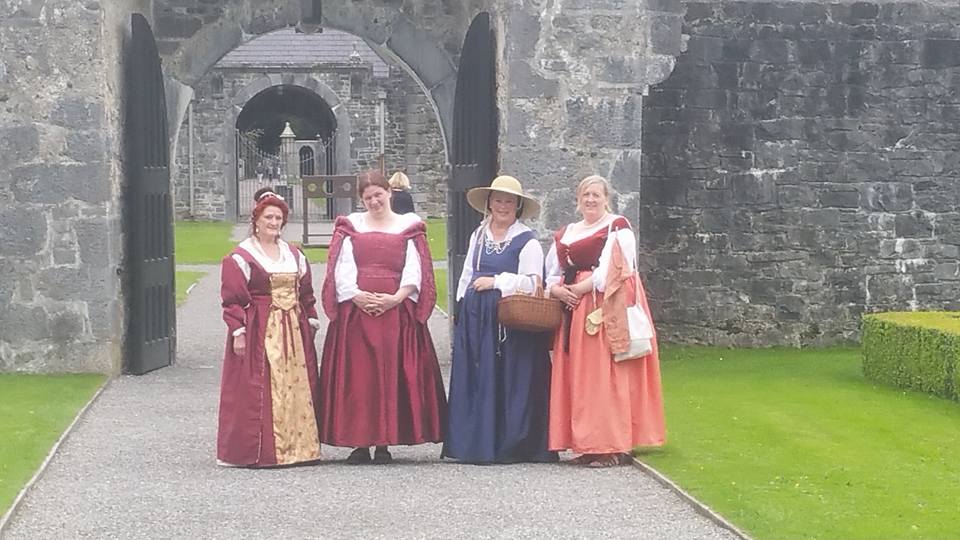 Portumna Castle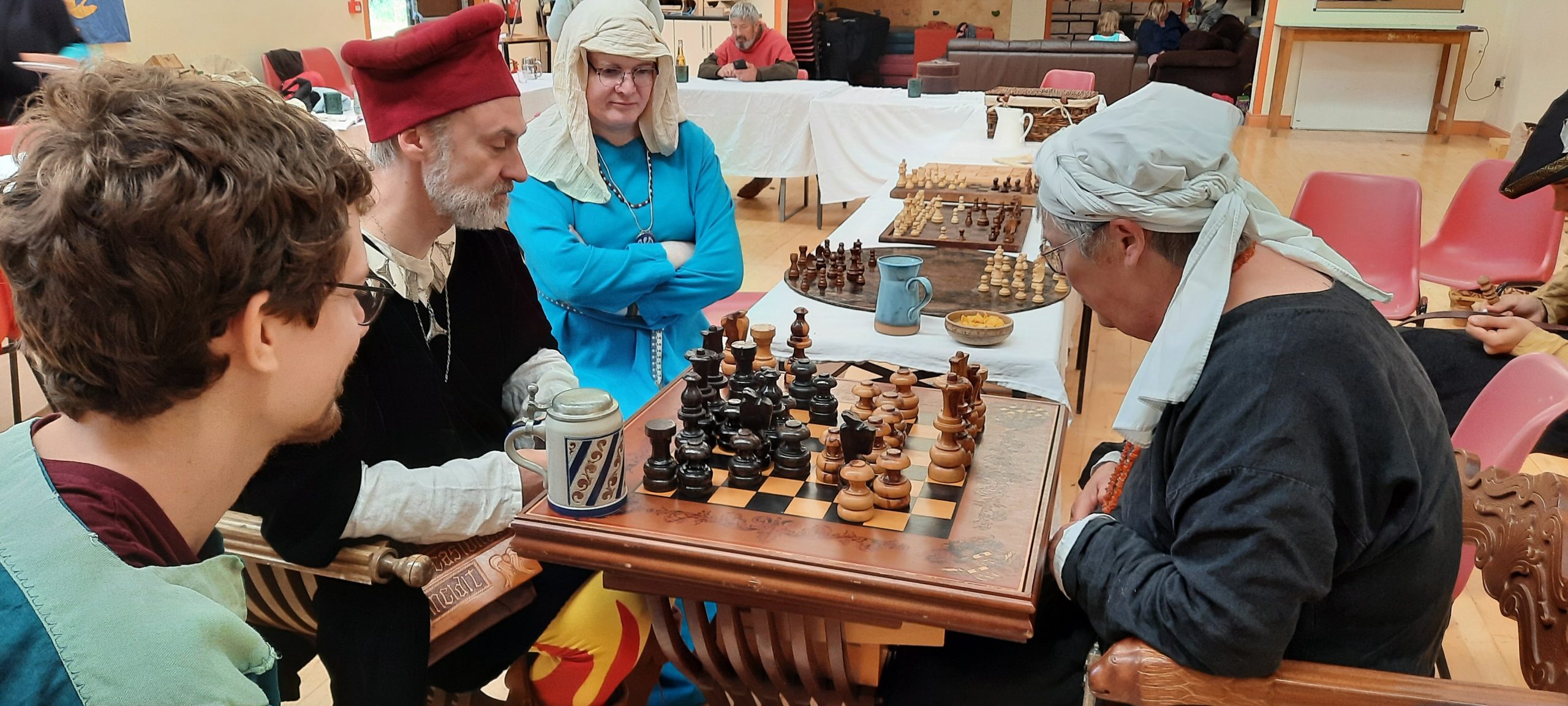 Period Games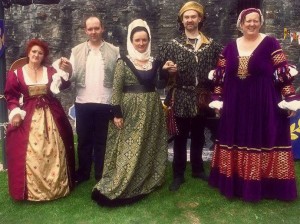 Roscrea Castle
Athlone St. Patrick's Day Parade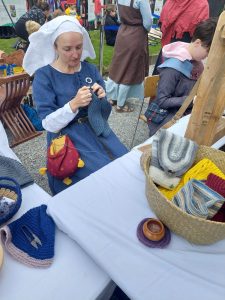 Demonstrations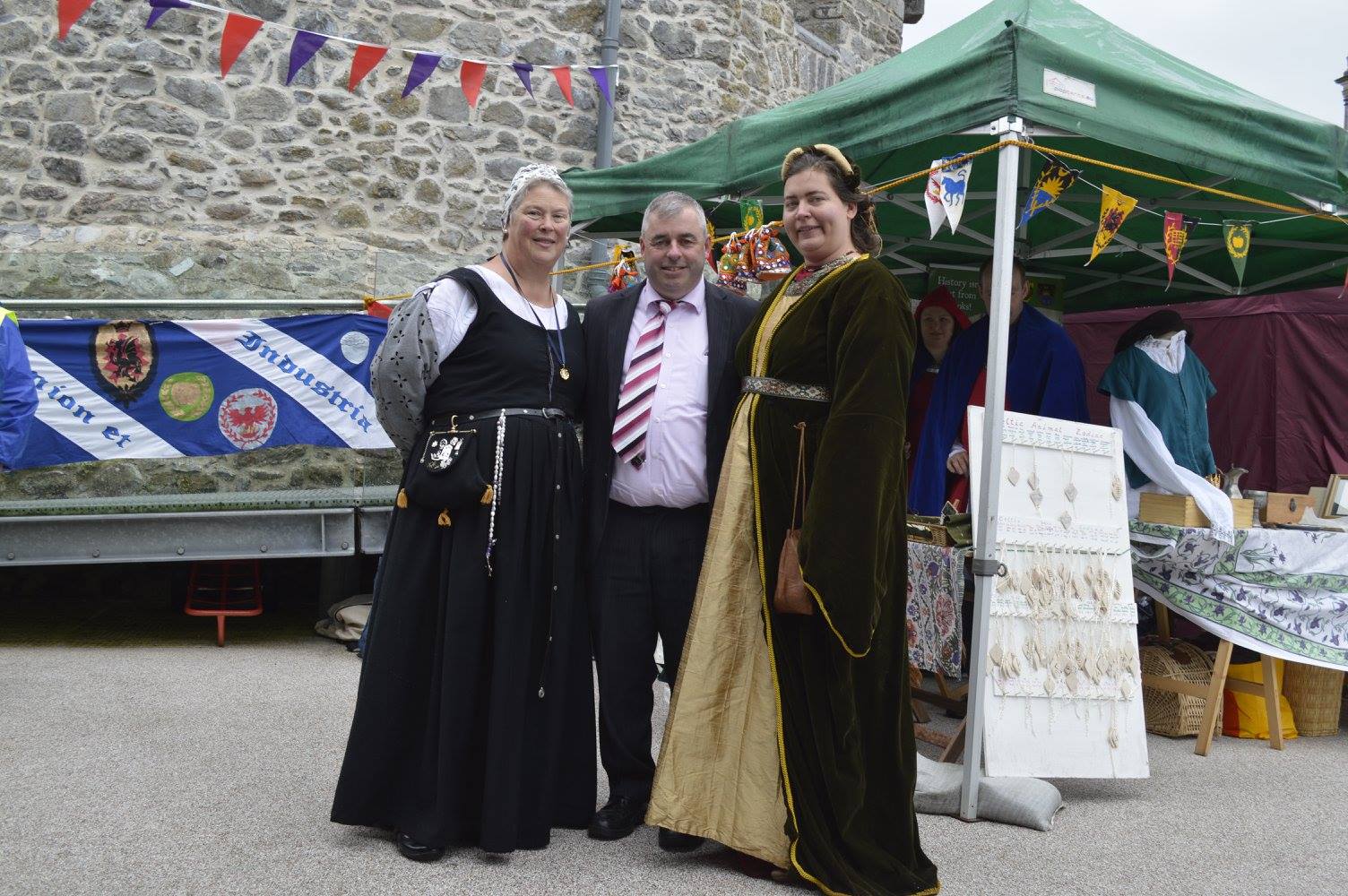 Athlone Castle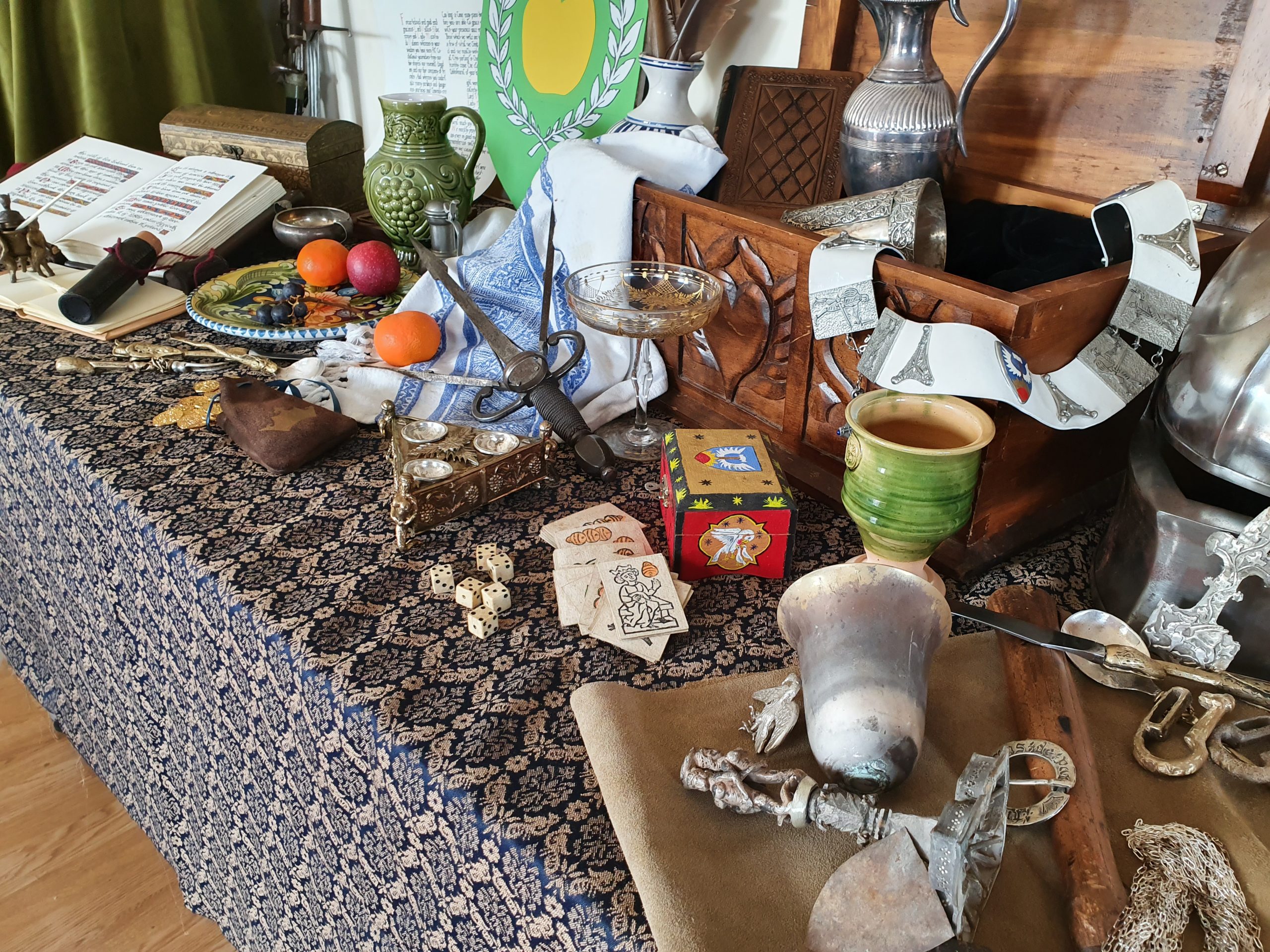 Demonstration Table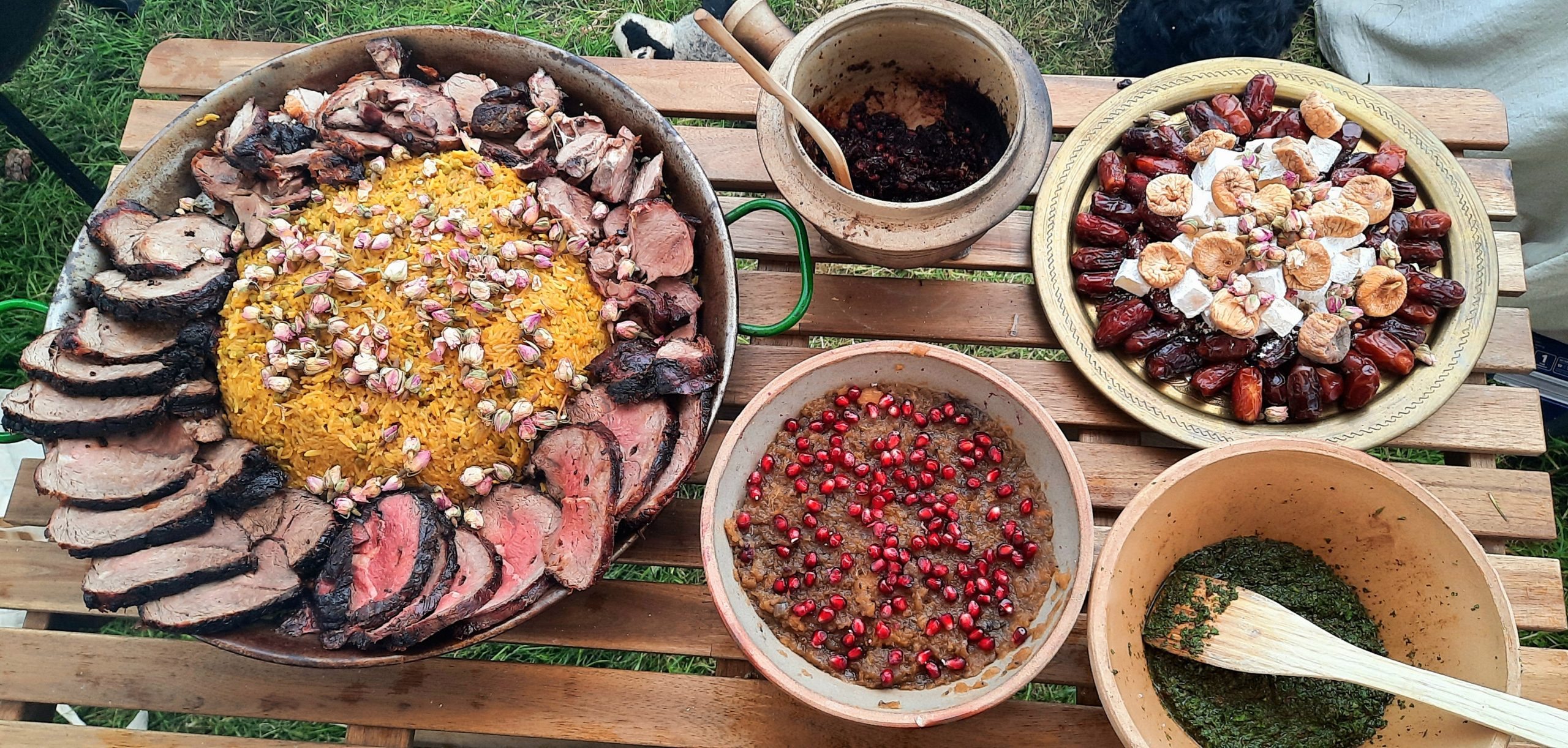 Medieval Style Food
If you are interested in having us attend, please contact our Chairperson at seneschal.eplaheimr@gmail.com with an outline of what sort of event you intend to hold.