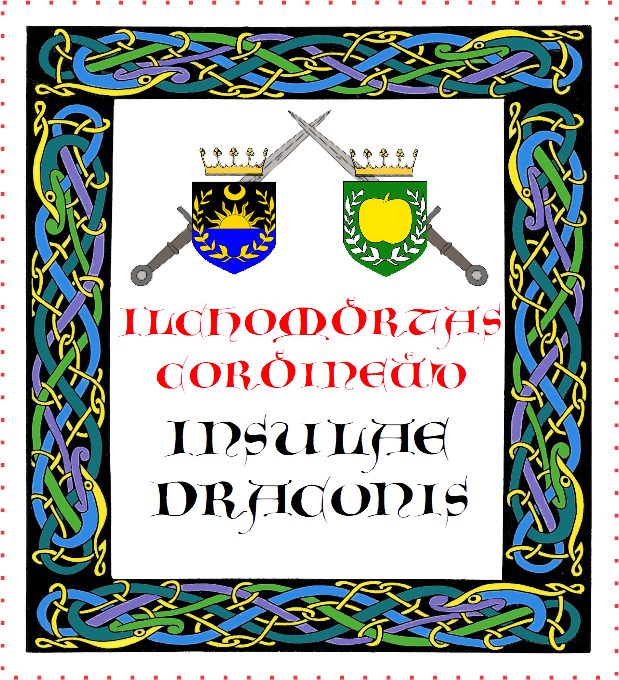 Ilchomórtas Coróineád Insulae Draconis
Coronet Tournament
17th - 19th November 2023
Come one, come all and witness the Tournament to decide who will be our next Rulers of Insulae Draconis!  Though the days will be darker, the wind colder, the merrier shall we be with torches lighting the night and the warmth of good company!
Join us in the Barony of Eplaheimr on the island of Lough Devnaree, for a weekend of rejoicing!
Site Information
The site has 64 bunks divided up into dorms of different sizes, as you will see in the floor plans below.
In the case of the larger dorms, the bathrooms and showers are on the ground floor, and the dorms are on the upper floors.
Please bring bedding and towels with you.
All dorms involve climbing a set of stairs.  If you have mobility issues, please inform the event staff when you book.  The ground floor A&S/Royal room can be also used to sleep in, although all bedding and personal belongings will have to be tidied away during the day.
The site is wet, allows covered flames only, and no pets.
There is also quite a bit of off-site accommodation in the area, should you prefer it.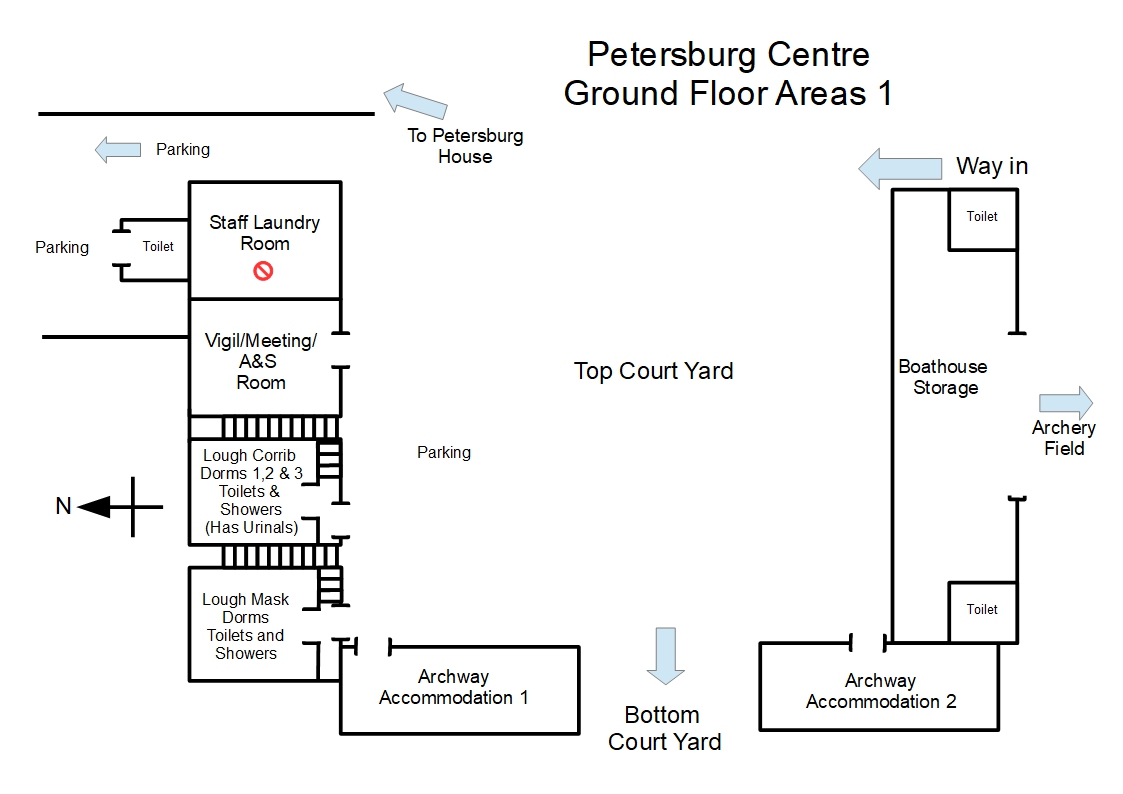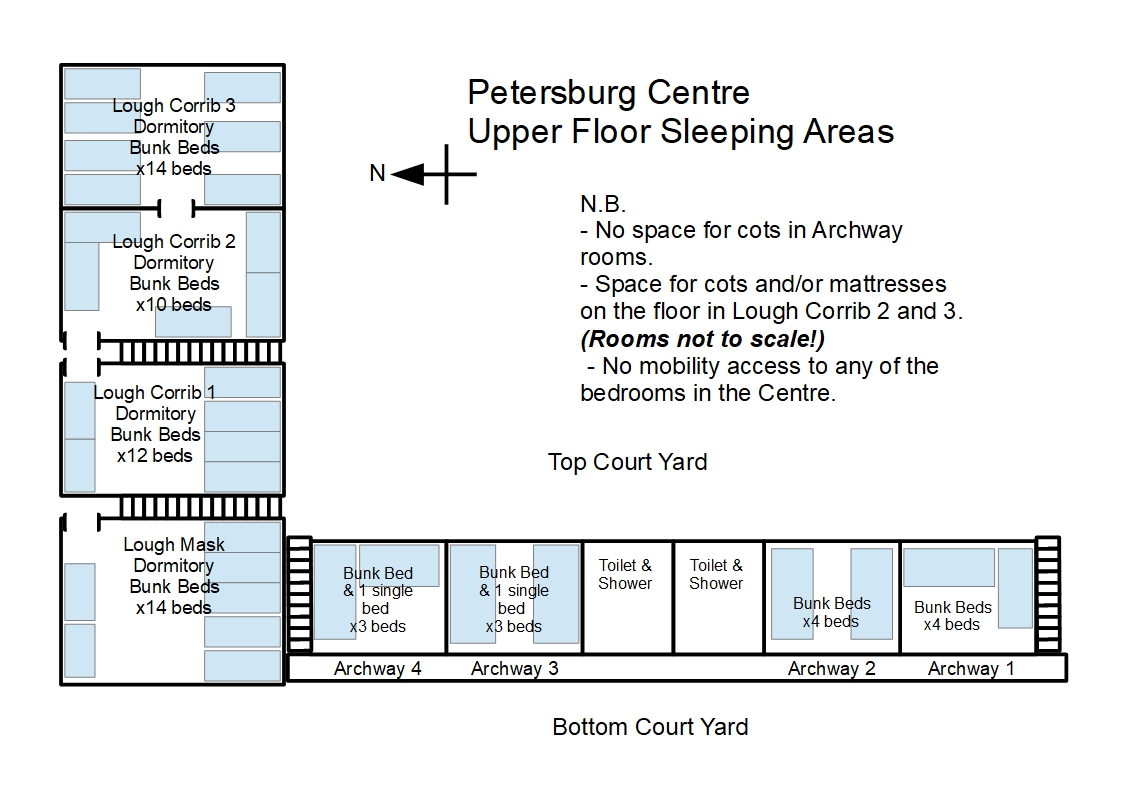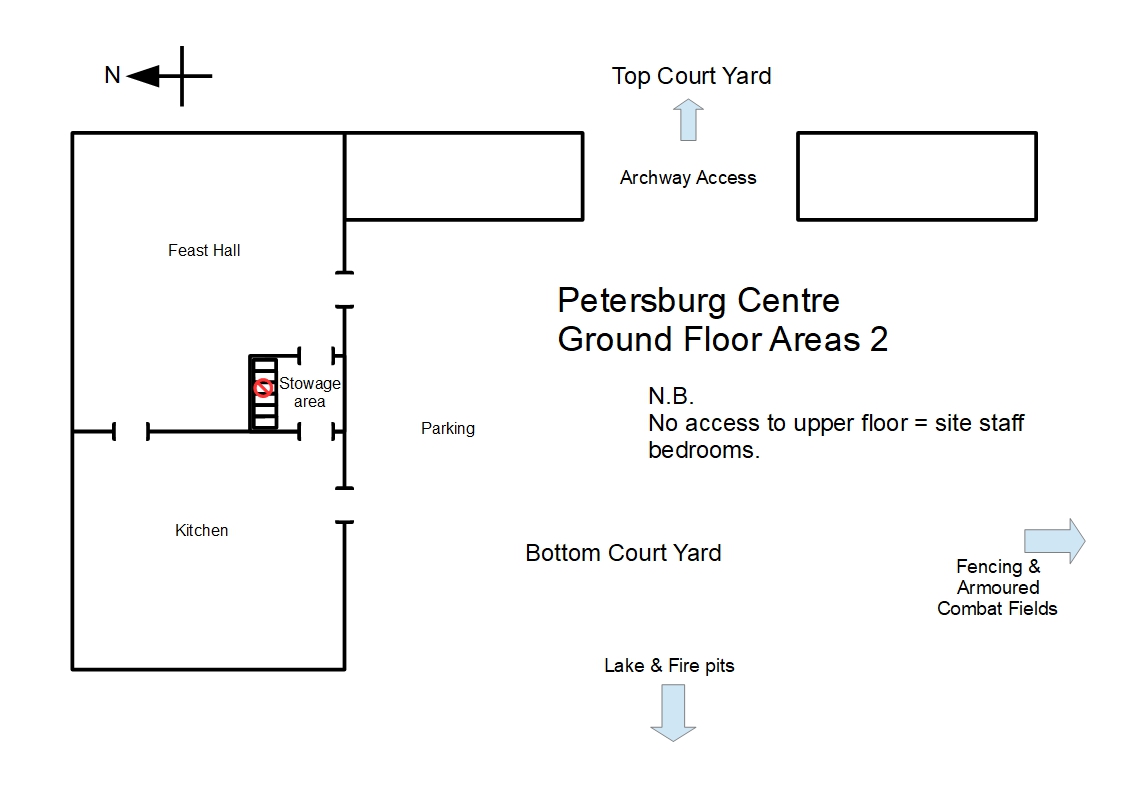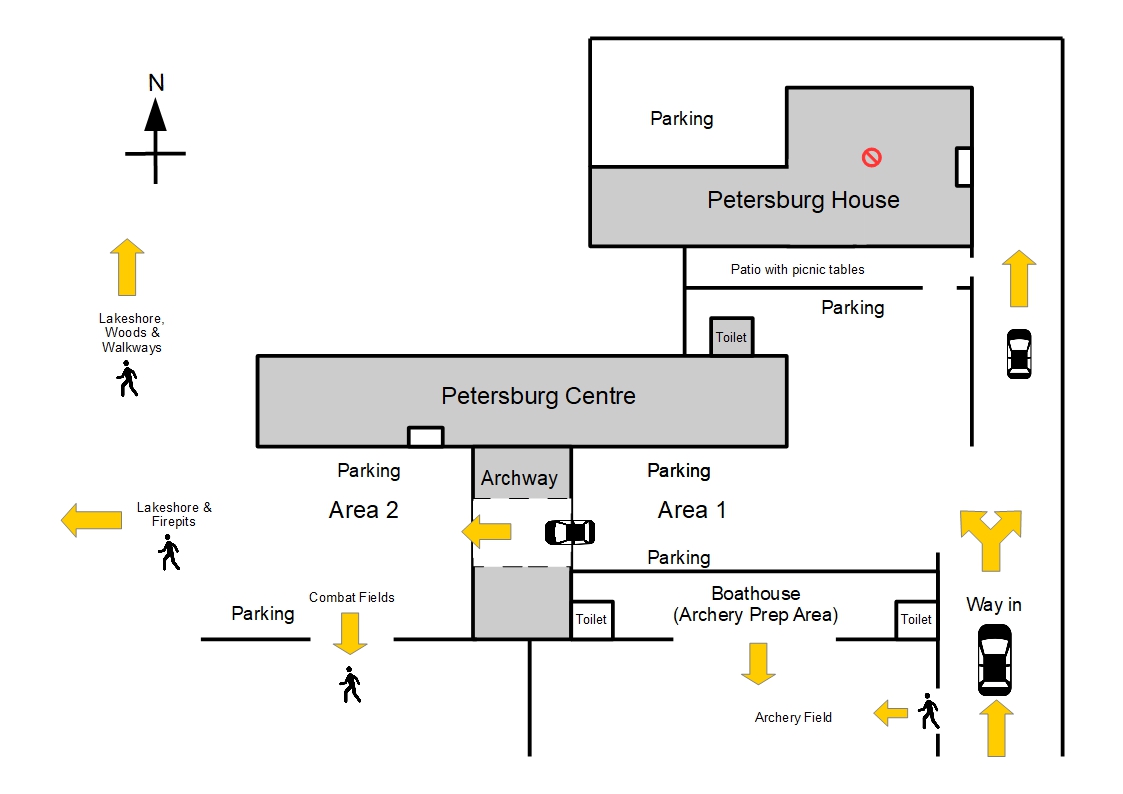 Ticket Prices
Adult Full Event                                                           €70
Adult Full Event (Membership Discount)          €65
Adult Concession (student/unwaged)                 €45
Adult Daytrip/Offsite, all food                                €30
Adult Daytrip/offsite, no food                                €20
Children Age 6 to 12 full event                                €45
Children Age 6 to 12 daytrip/offsite, all food    €10
Children Age 6 to 12 daytrip/offsite, no food    €5
Children Age 5 and under, in travel cot/bed      €Free
Children Age 5 and under using site bunk         €15
Children Age 5 and under daytrip/offsite           €Free
Children Aged 13+ - See Adult Prices
Travelling by Car
Car rentals are available at all airports and the easiest way to get to site is by car. Driving from Dublin airport takes approximately 2 hrs 50mins.
If renting a car from the closest Airport - Ireland West (Knock) Airport – the drive would take 1 hr. The other airport in the West - Shannon Airport – takes 1 hr 45mins driving to site.
If taking the ferry, the drive from Dublin Ferry Terminals to site should take in the region of 3 hours depending on traffic in central Dublin.  The drive from Rosslare would be in excess of 4 hours.
Please note that there are tolls on most of the motorways to site, so Euro coinage could be useful. Gates do take card (just tapping) and there are also coin baskets. Depending on your time of travel, the gates might not be manned.  Pay attention to the neon signage above the gates which tell you which toll booth to go to, depending on how you wish to pay. Prices are advertised on billboards in the run up to the tolls.
Travelling by Ferry
Coming across to Ireland in your own car is an option.
There are direct Ferries to Dublin Port and Rosslare from points along the North Coast of France, the main quickest route from the UK is Holyhead (Wales) to Dublin. You can also sail from Fishguard (South Wales) to Rosslare (Wexford), and from points north (Liverpool, Stranraer etc) to Belfast, but both those options increase the driving time to site quite considerably.
Bear in mind that there might be customs and immigration controls.
Flying to Ireland
The closest airport to site is Ireland West (Knock) Airport.  This is a very small regional airport and unlikely to have regular flights to many destinations.
Shannon airport, close to Limerick city,  links to Birmingham, Bristol, East Midlands, Edinburgh, Frankfurt, Gatwick, Stansted, Heathrow, Manchester and some US destinations.  It is the closest international airport to site.
Dublin is a well-served International airport with links all across Europe, and is more than likely, the most convenient in terms of flight times and frequency of flights.
Travelling by Public Transport
There is a bus service No. 422 (link to timetable) that operates between Headford and Castlebar which stops in the town of Cong which is 15mins drive away from site. This service operates 3 times a day – early morning, lunch time and evening.
For those flying into Knock Airport and using public transport, it is possible to take bus No. 440 (link to timetable) from the Airport to Castlebar and then change for the bus to Cong.
For anyone coming from Dublin or Shannon, they should get trains or buses to Galway City. They should then catch bus 456 (link to schedule) and change in Headford for bus route 422 (see above first link) and stop in Cong.
There are taxi services from Cong. Please let us know if you will be using public transport when you book.  If there is sufficient demand, we could look into providing lifts from Cong to site, for a nominal fee.
Event Staff
Event Steward:  Melisende Fitzwalter OL - melisende1380@yahoo.co.uk
Reservations Steward: Lady Fianna Rua Nic Mhathuna
Head Cook: Lady Maeve Rois Ineagh Ui Chaoimh
Feast Cook: Lord Kier of Eplaheimr
Marshal-in-Charge: Eplaheimr-Jin Unegen
Herald-in-Charge: Lady Kytte of the Lake